Lastest Additions to the collection
See the Game worn Section for more images of these Jerseys
9-2-2017: Been over a year since I last updated this page. I have a lot to update! Check out the gameworn section for my current collection. Below are a few of the recent pickups.
I start with a Gabriel Landeskog jersey from this past year. It contains the NHL 100th patch on the arm.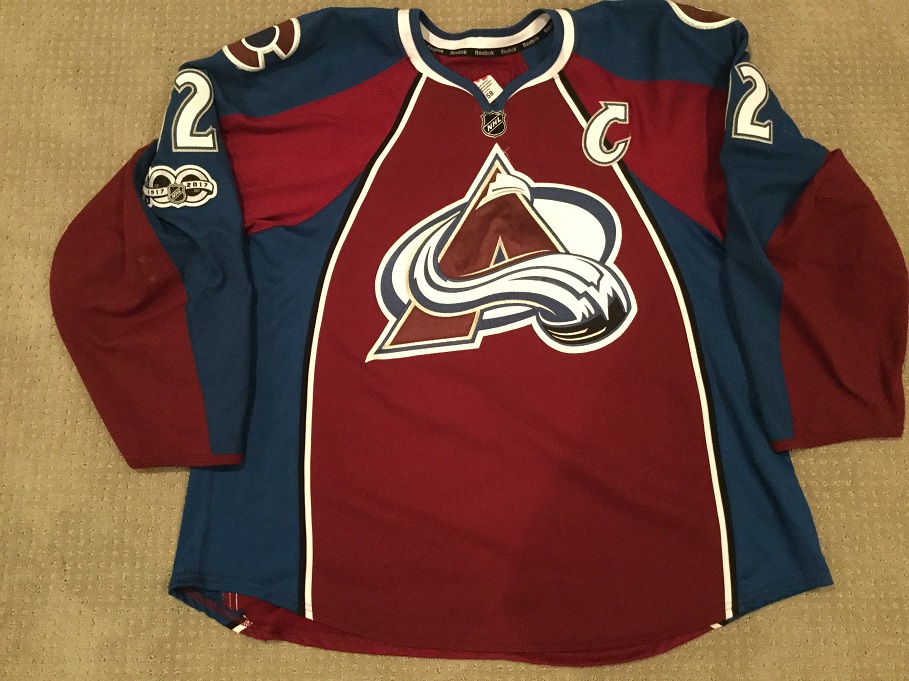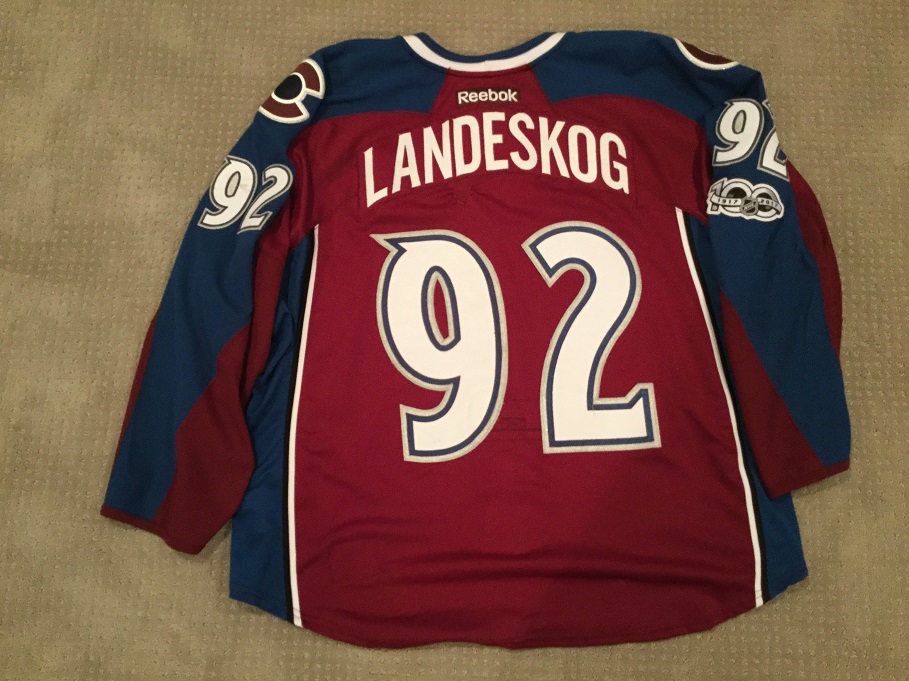 I also picked up a Carl Soderberg World Cup of Hockey team Sweden jersey. Used during the Sept 18th game against Russia.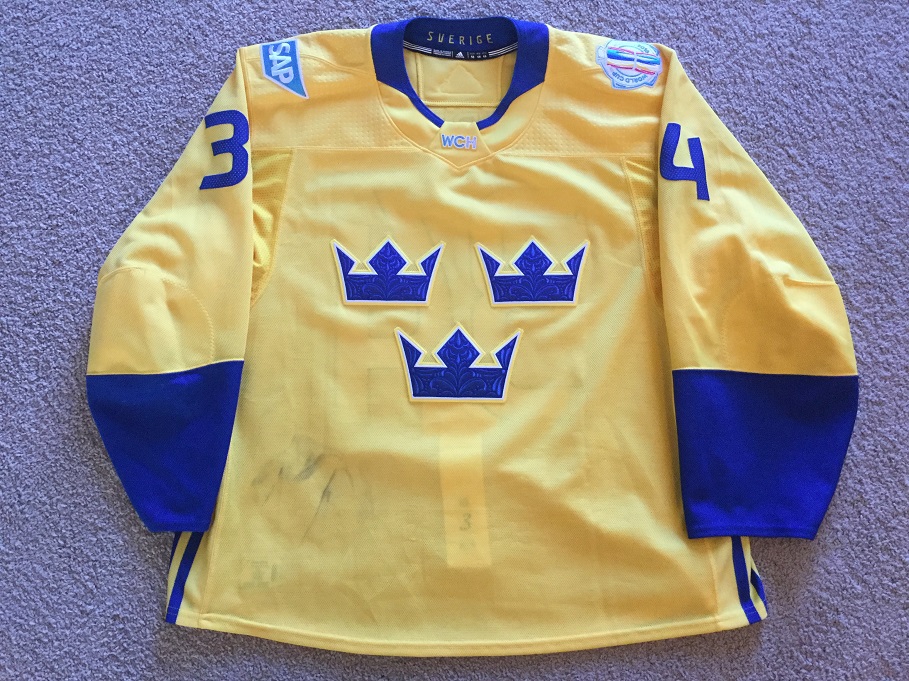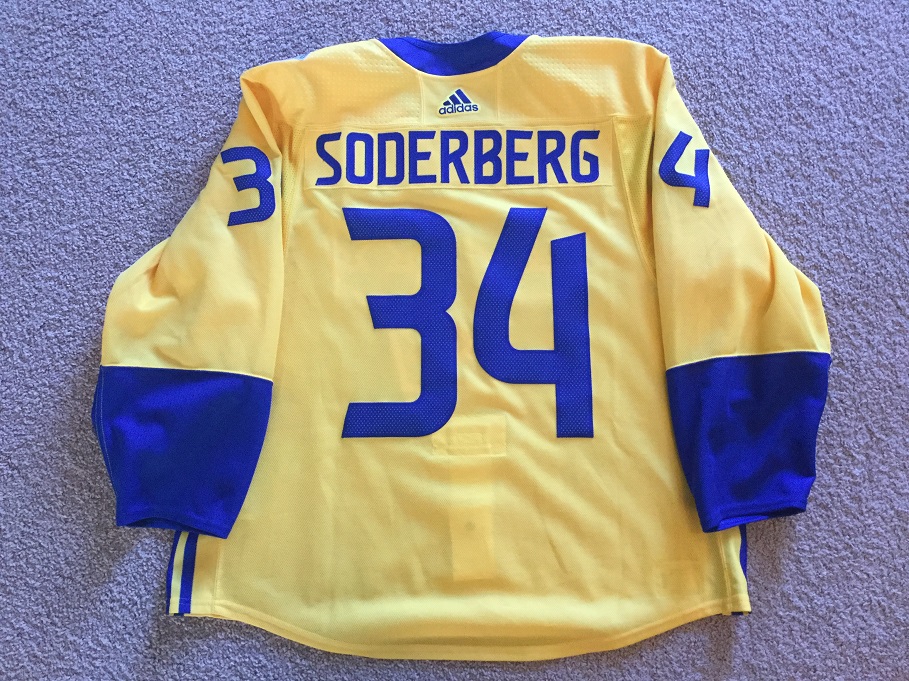 I've also added an Evan Cowley DU jersey from the National Championship season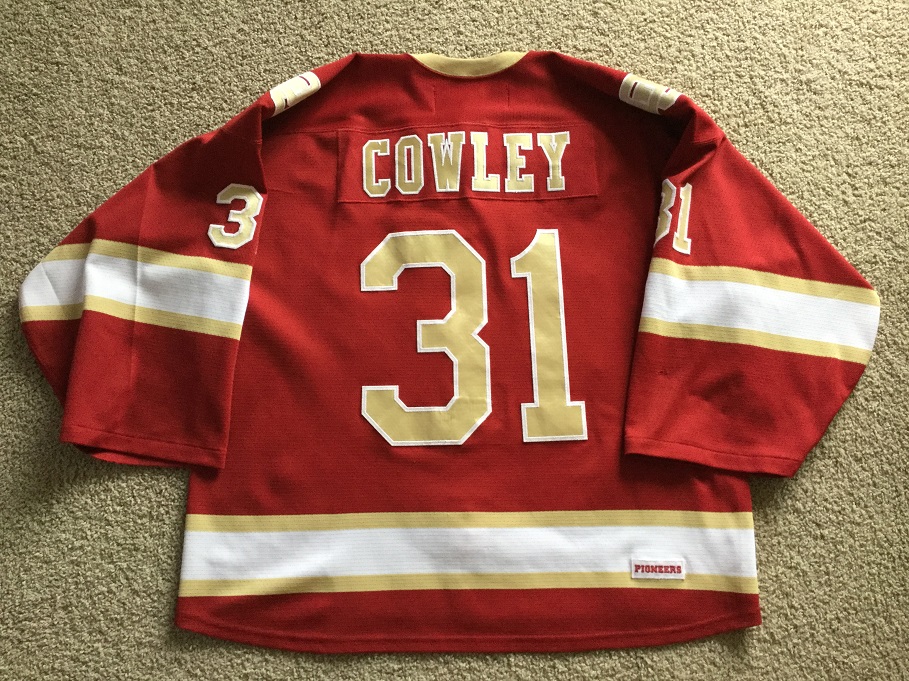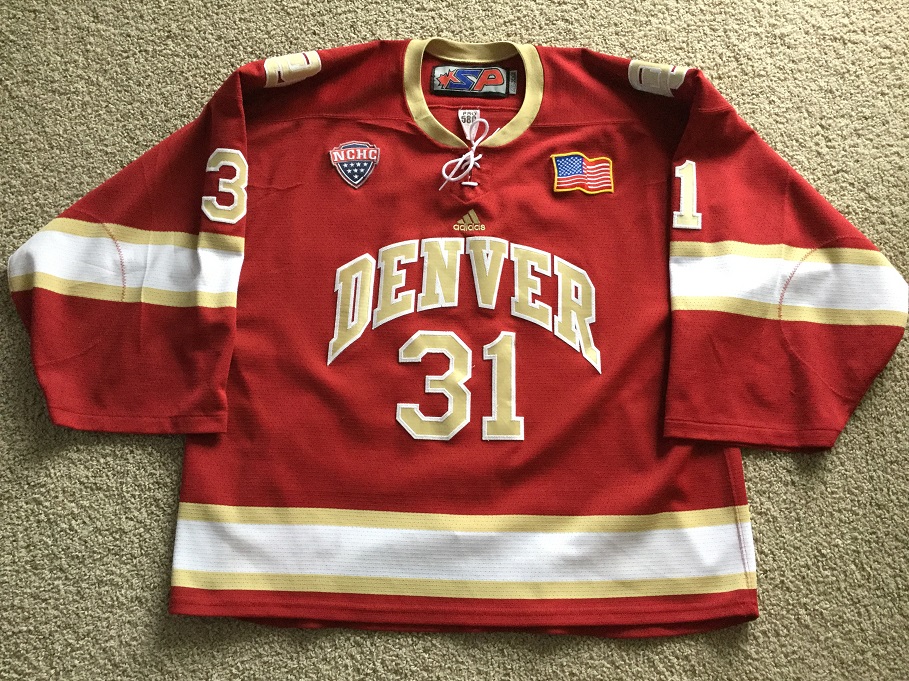 Updated Gameworn collection