Lastest Additions to the collection
See the Game worn Section for more images of these Jerseys
2-3-2018: A few new additions to the Denver and Denver Alumni collection.
I start with a TJ Fast jersey from the 2005 Denver Cup. DU only wore this style during the tournament.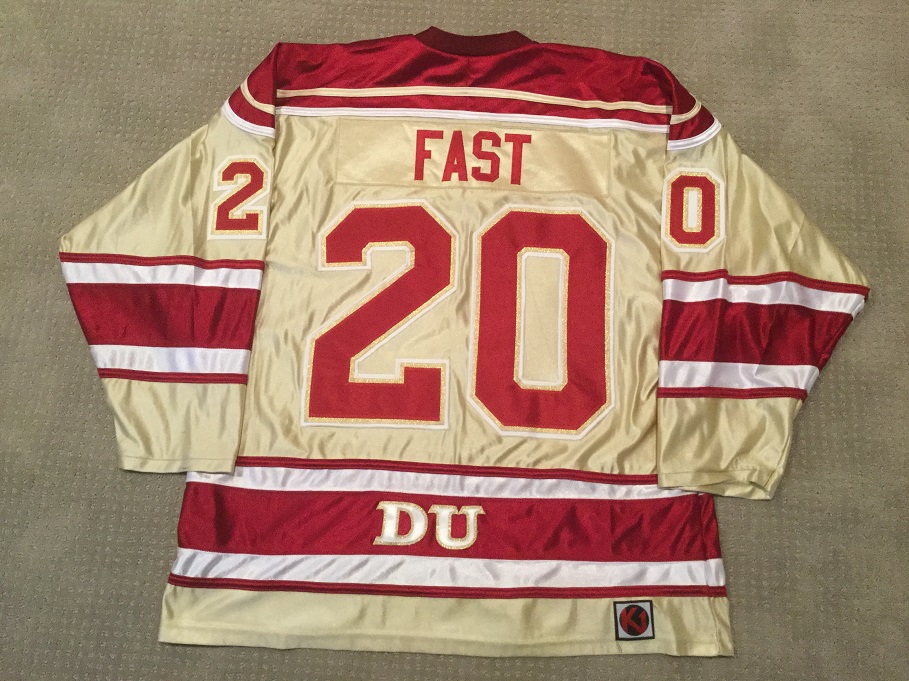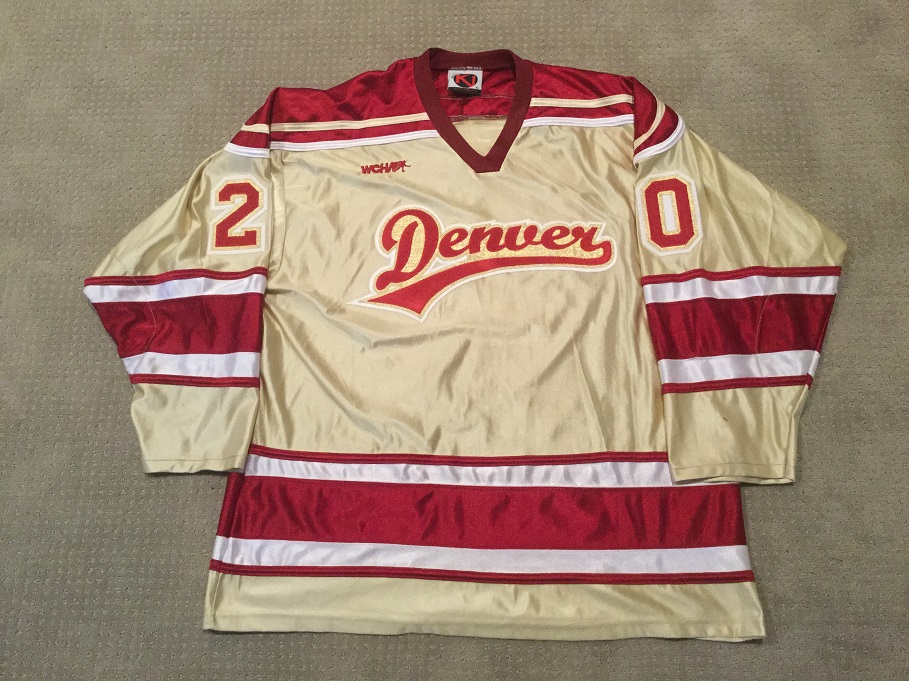 I also picked up a Evan Janssen DU Jersey from the 2015-16 season. Patched for the Tampa Bay Frozen Four, but the team only wore thier Crimson set.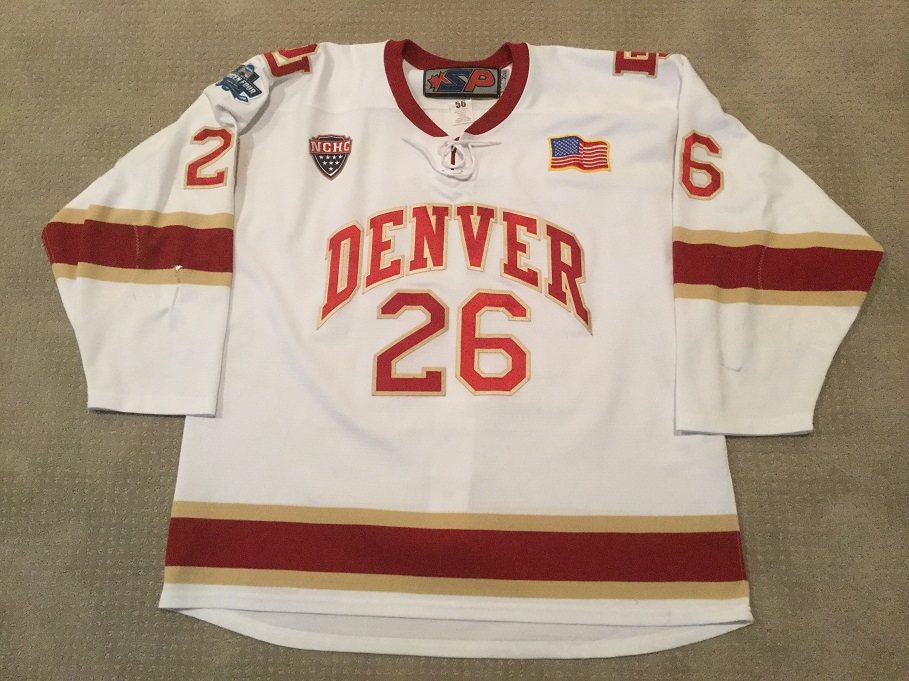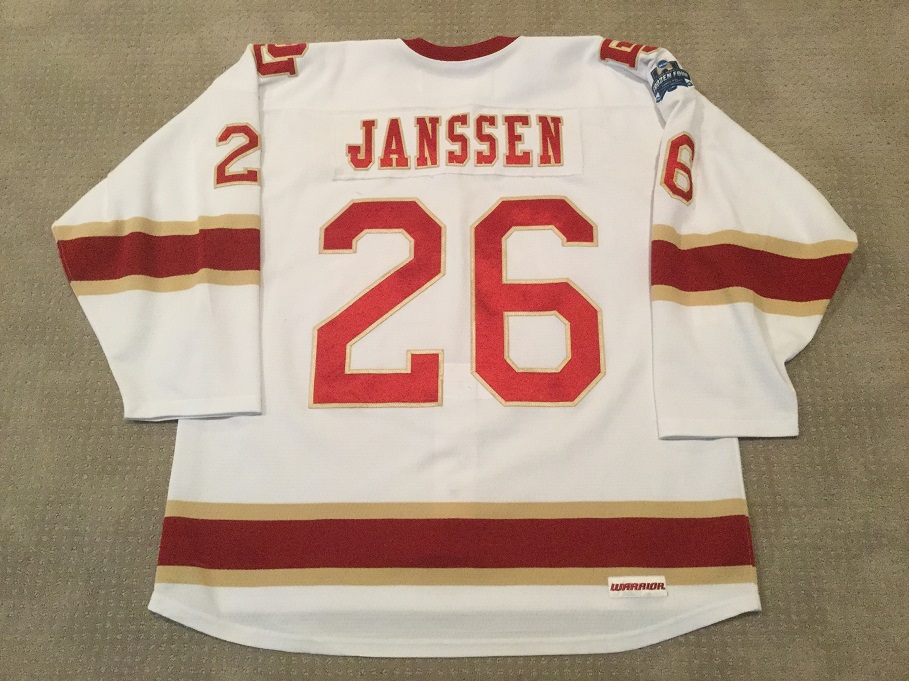 I've also added a Danton Heinen Boston jersey that he wore during the Hockey Hall of Fame game against Toronto this past November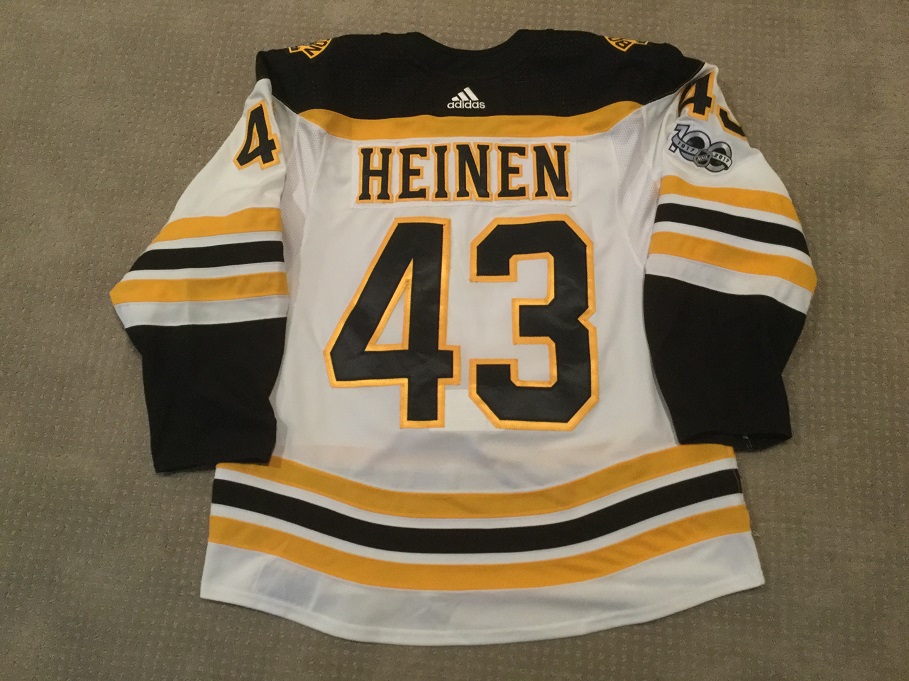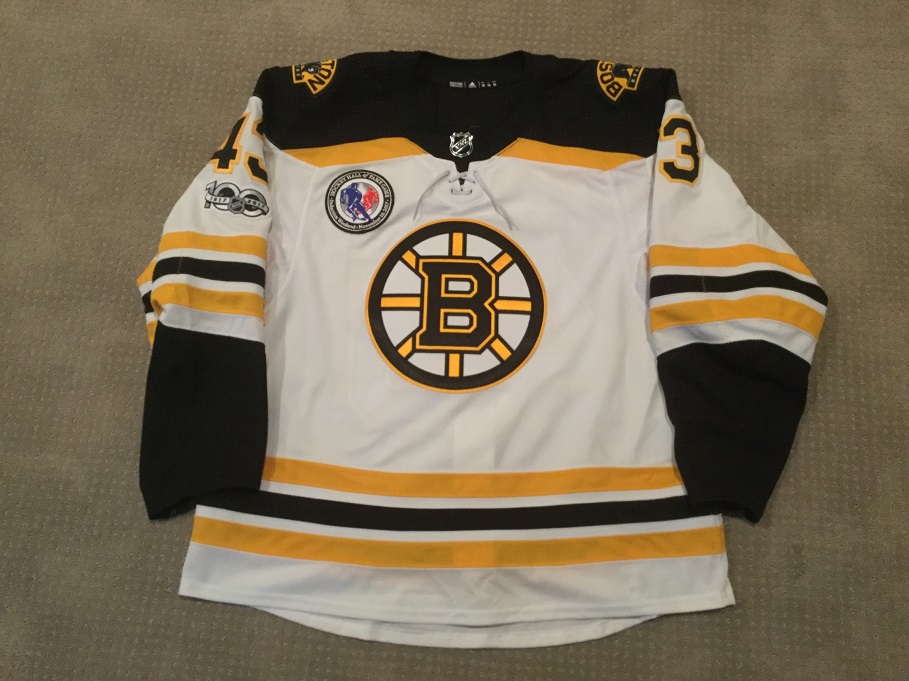 Updated Gameworn collection