Lastest Additions to the collection
See the Game worn Section for more images of these Jerseys
6-19-2016: More and more additions since my last post. More Avalanche 20th anniversary additions, a draft pick, a classic avs D-man and some new Authentics.
I start with two jerseys from the Avalanche 20th anniversary. The Avalanche introduced a new Alternate jersey based on the classic Colorado Rockies logo.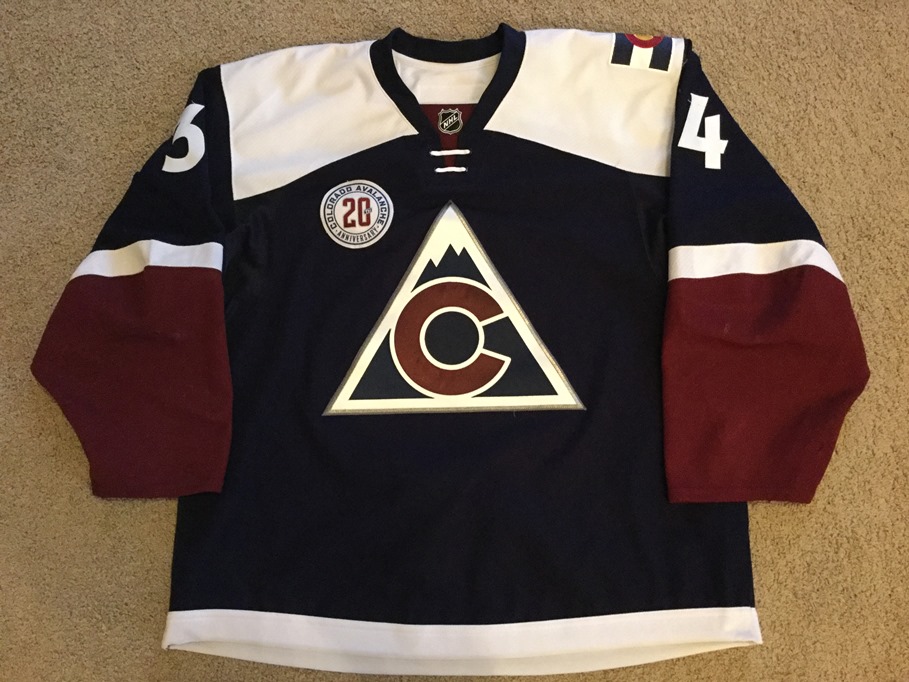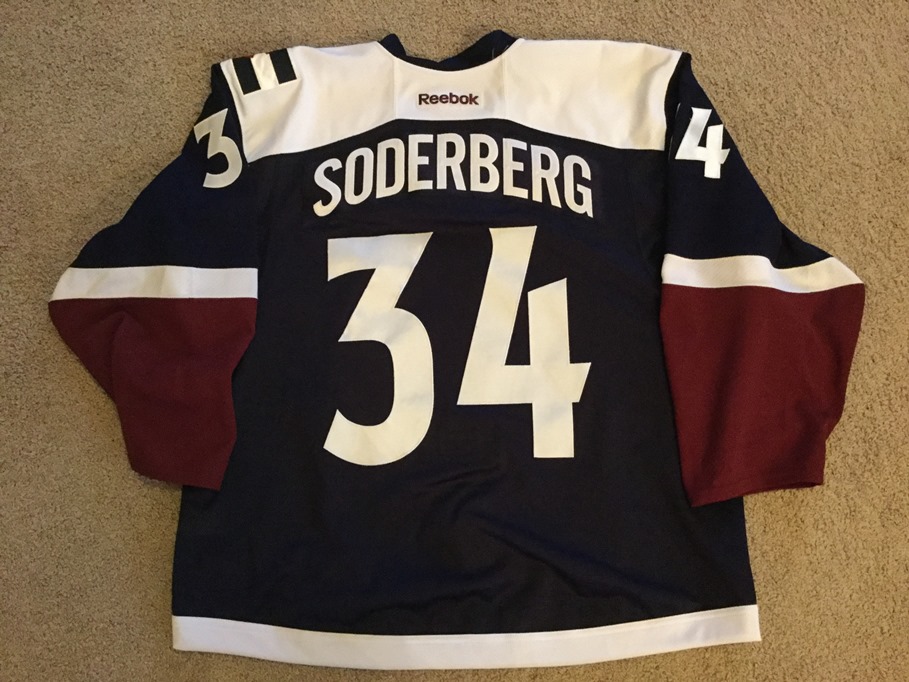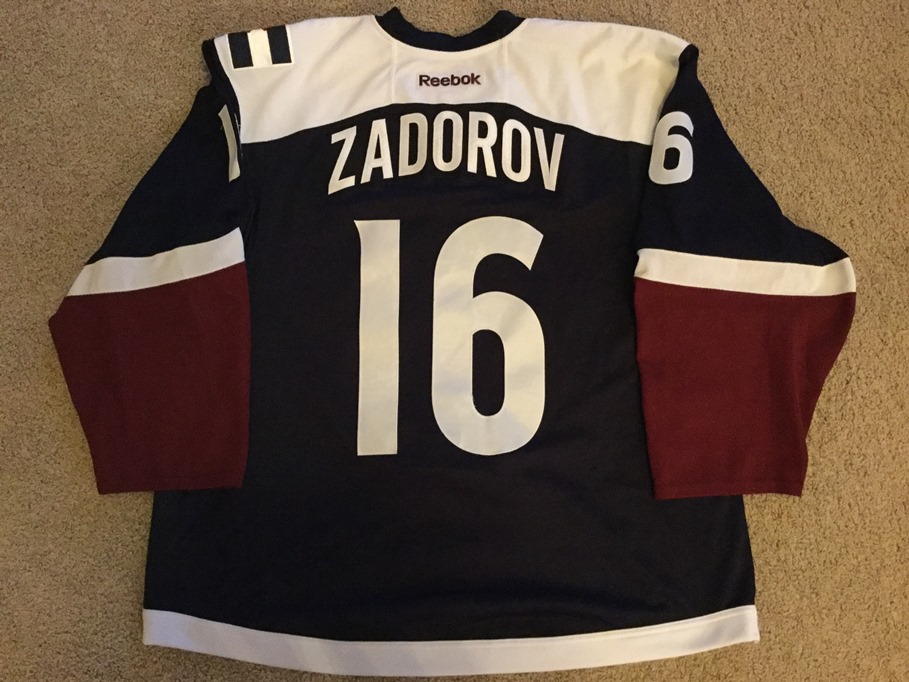 I've also added yet another Chris Bigras jersey from this season.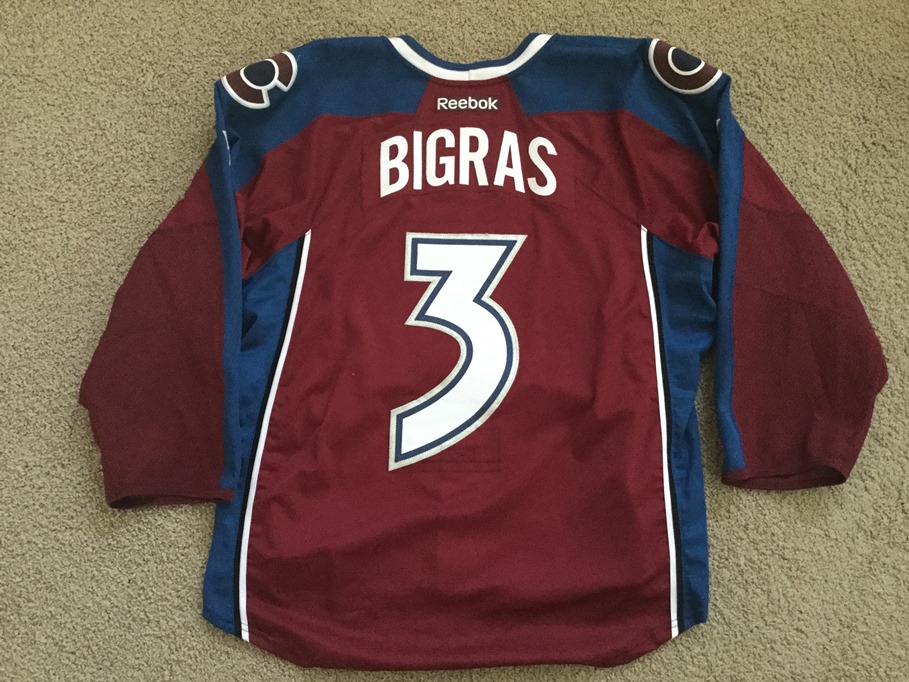 I finally added a John Michael Liles jersey to my collection. Its from his Rookie season in 2003-04 and was used at the end of the season and into the playoffs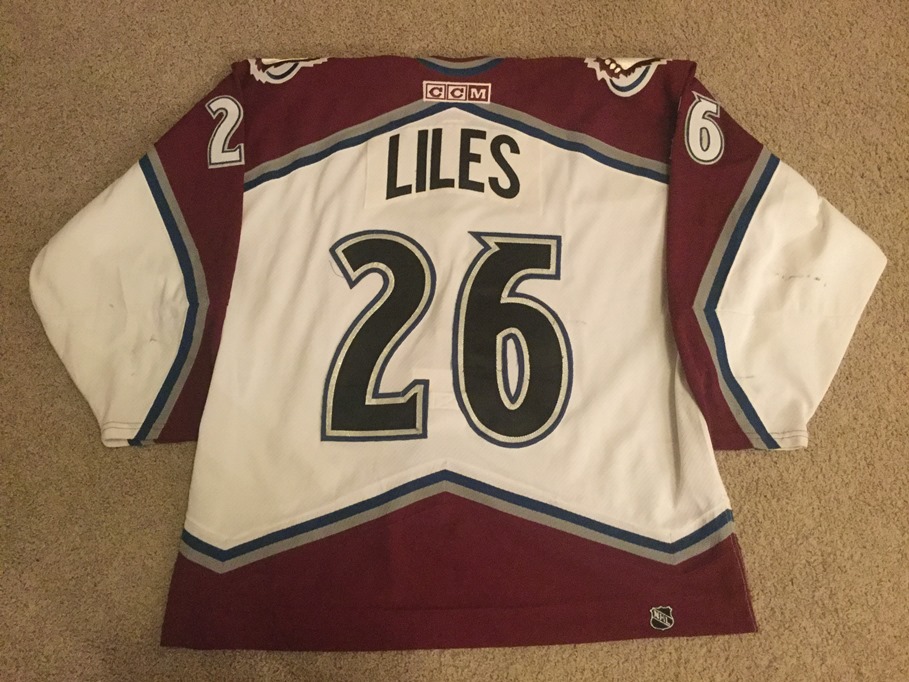 Here is another addition to my Avs draft pick collection. Julian Nantel was an Avalanche draft pick in 2014 and made it to the Memorial Cup finals this season.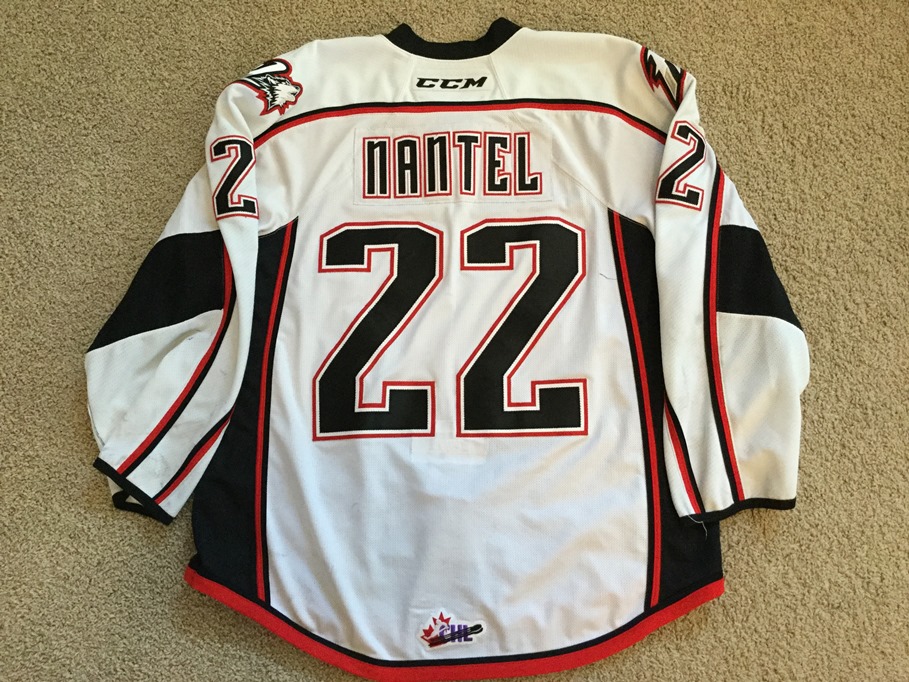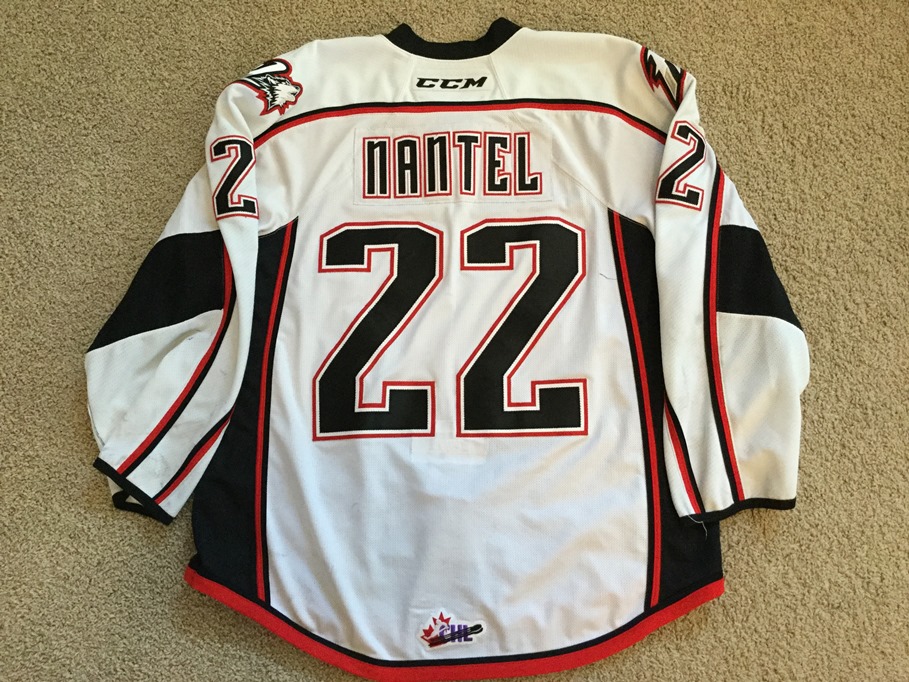 Two big DU adds for me. The first is a Danton Heinen worn uring this years Frozen Four Semi-final. He is now with the Bruins organization. The second jersey is from DU Alumni Joey LaLeggia from his brief stint with the OKC Barrons. Joey scored his first profession point (assit) wearing this shirt.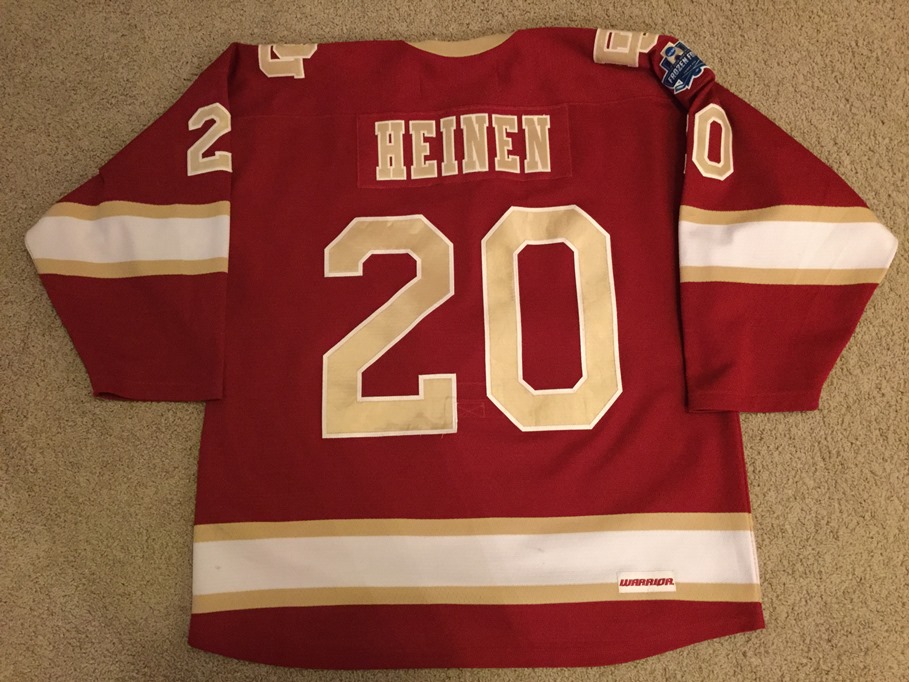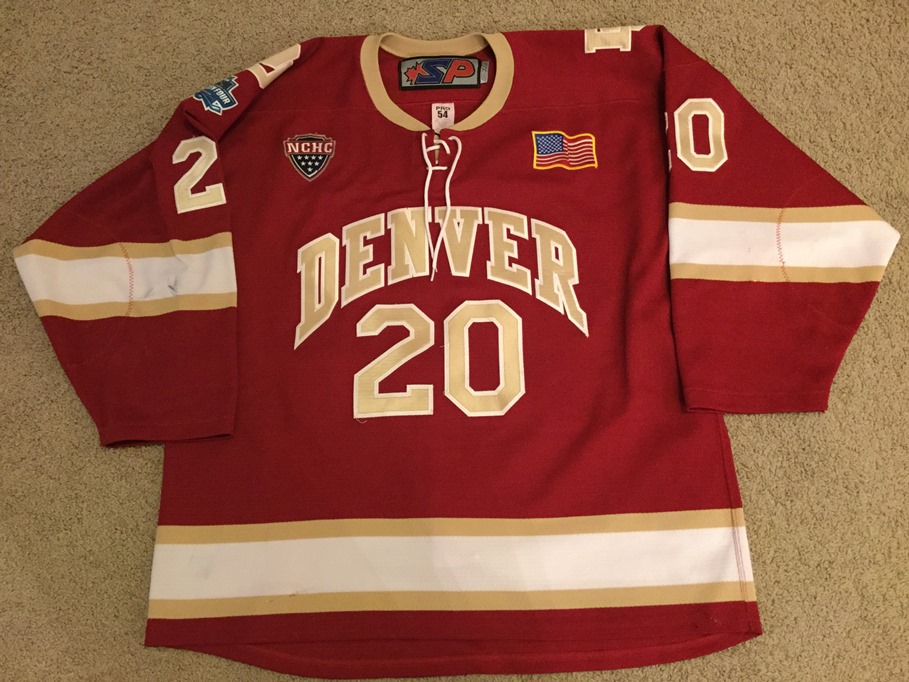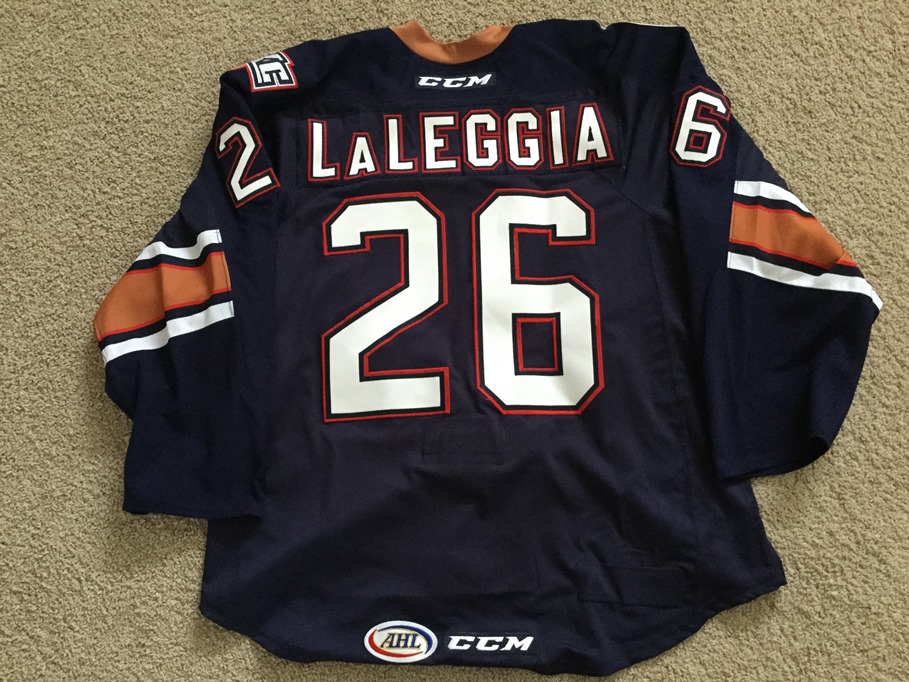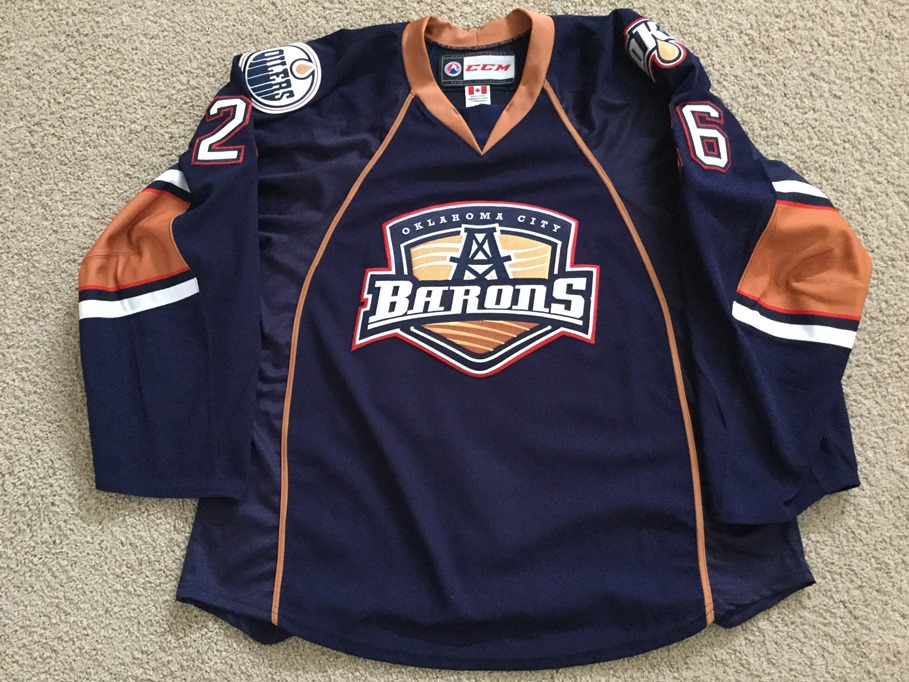 Finally, I had two Authentic jerseys customized at Denver Athletic. First is a Jerome Iginla Stadium Series, and the second is a 10th aniversary Ian Laperriere Avs alternate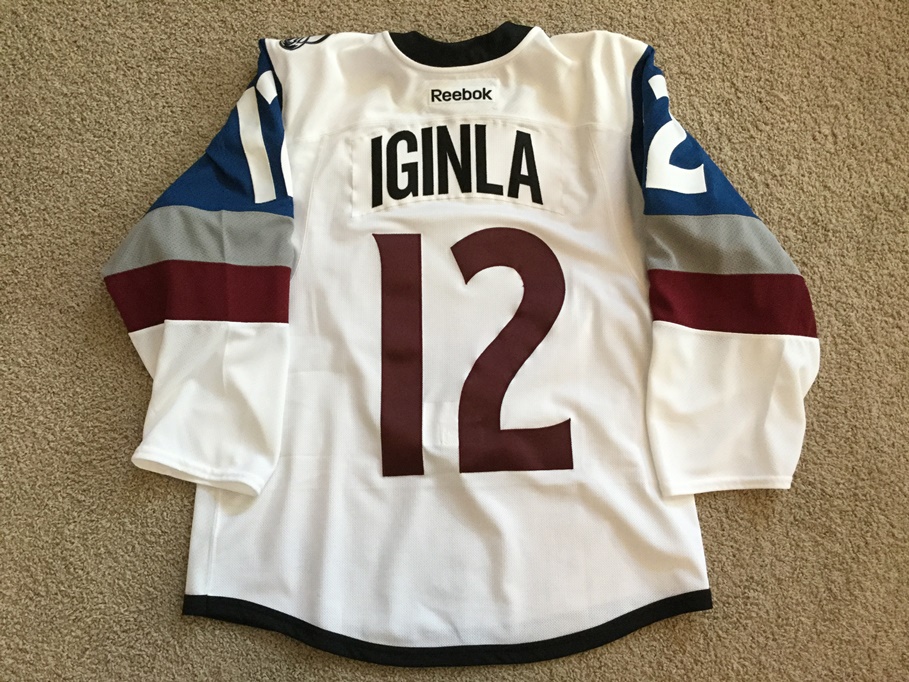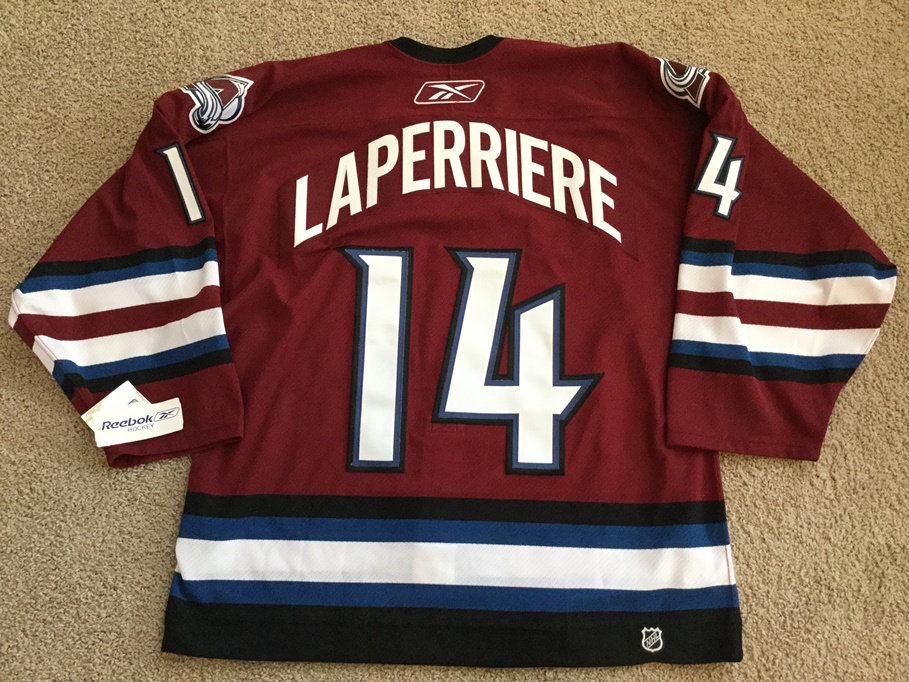 Previous Posts